Tania Jones – Executive Sales Manager
This is my Nutrimetics Success Story…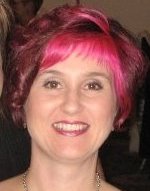 I joined Nutrimetics when I was 18 as I was living away from home on $150 per week. I needed extra money, but couldn't work another job with set hours.  A lady gave me a facial and told me about this account that could help me earn extra money, with all the training provided, so I said why not.
Along the way I learnt how to run a business, got confidence and presentation skills, which affect all aspects of my life.  I have met some amazing people who have been with me for many years who have helped me grow and develop as a person.
I worked out quickly that this was a very rewarding company who offered me numerous opportunities to enhance my lifestyle with cash & prizes.  I'm a bit of a recognition junkie, so I made sure I didn't miss out on too much.  One of the most rewarding experiences was being presented with my company car, trip to Broome, trip to Sydney, Diamond Ring & Convertible Puegot all in 18 months.  Also during this period of time I was able to purchase 2 houses for the first time in my life.  Words can't describe the empowerment you feel from doing all that yourself whilst I worked fulltime.
Now as a manager my goals are to help my team develop to enjoy all the rewards I've experienced and personally reach the level of Sales Director so I can stop working my other job.
I love teaching people and showing them the tools to help them develop into the person they want to be.  These skills I learnt from a fabulous teacher, Deanna Purza.  In the 21 years that I've worked with this lady she has never stopped believing in me, no matter how long I took to get there.  She helped me discover who I was and gave me the skills to get what I wanted out of life.  Even though she moved interstate we are strong enough as a tribe and individually to carry on the Purza tribe legend in SA.
Joining our tribe means you have constant support and guidance, with a group of people who are genuinely interested in helping you achieve.  If you want more information on how you can start your own Nutrimetics Beauty Business enter your details in the form below and I'll be in touch.
Tania Jones